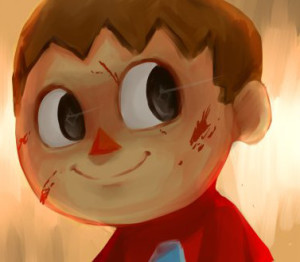 UPDATE – Yes, we accidentally uploaded the raw unedited file for this podcast. It is now fixed.
This week we talked with our friend Randy Marr — Doc Randle of the Midnight Roost — discussing E3 and video games in general.

Consoles and stuff we talked about:
Steam and Origin PC gaming services
Oculus Rift virtual reality
Games we talked about:
Plants Vs Zombies: Garden Warfare
Donkey Kong Country: Tropical Freeze
Civilization V: Brave New World
Announcements
Doc Randle's Midnight Roost has a unique perspective on video games. Also check out his Twitch account, and follow him on twitter @DocRandle.
To help our fellow indie writers, James & Shade will be reviewing one book per month from an independent author. Please email us at geeks@geeksoutafterdark.com if you have a book you would like us to review.
My Babylon, is a serial novel about the paranormal and dark desires. The story of a cursed young man who has an intimate view of the Apocalypse. My Babylon weaves elements of urban fantasy, erotic horror, and real-world occult practices, to form a unique personal tale that thrills, terrifies, and even enlightens.
Book One: Body will be FREE , Tuesday, June 25th, to coincide with the release of Book Five: Beast
Books 1-4, are now available in the Amazon Kindle store.
Mid-World Arts now has a tumblr and facebook page. Our good friend Stephan Michael Loy has several new books out, including Isis Wept, which will be free on Amazon June 25th.
GOAD has a tumblr blog geeksoutafterdark.tumblr.com
Connect with Shade OfRoses at shadeofroses.tumblr.com
Connect with James at, jameslwilber.com, Facebook, Twitter, and tumblr. His blogs about magick are scrollofthoth.com and scrollofthoth.tumblr.com.
Please help the podcast by using the Amazon search window.