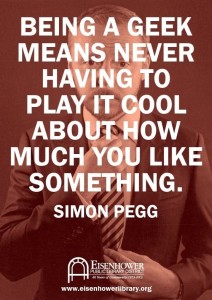 In this episode, Shade and James talk about Japanese animated pornography–better known as hentai. What's good about it. What's bad about it. What turned us on and what creeped us out. We also review some popular hentai titles from many different styles, and how you can find it. Please leave us a review where you found this podcast and we will bring you even more Geeks Out After Dark.

Show Notes
Wizzywig Collectibles in Ann Arbor, Michigan, a great place to buy Anime and related goods. It doesn't have its own webpage, but does have a Yelp! page. Check them out when you are in that great state.
The hentai videos we reviewed were:
Bible Black – Evil devil worshipper sex.
Ride of the Valkyrie – Bad vaguely mythological rape.
Ai No Kusabi – Bad cyberpunk yaoi.
Magical Witch Academy – Alright fantasy porn that turns into tentacle porn.
Innocent Lovers – Excellent lesbian schoolgirl porn.
Aneki no Kounai Kaikinbi – Funny and artistic sister suck fest.
Sexual Education – Just don't.
Wife With Wife – Mildly entertaining with some incest.
Boku no Pico – Little boys having more fun than you are.
Yes, you can get purple pubic hair dye to complete your cosplay outfit, and other colors as well at bettybeauty.com
For intreguing commentary on video games, check out our future co-host, Doc Randle at midnightroost.blogspot.com
Connect With Us
James: jameslwilber.com     scrollofthoth.com   scrollofthoth.tumblr.com <-NSFW   Facebook
Shade:  shadeofroses.tumblr.com   <-NSFW
The show: geeksoutafterdark.tumblr.com    Facebook     geeks@geeksoutafterdark.com
Please leave us a review wherever you find this podcast