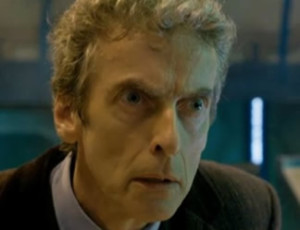 James, Shade, Randy, and Michael talk about the Doctor Who Christmas Special and what to expect from GOAD in the coming year.
People and things mentioned in the show
The new season of Sherlock
Vampire: The Requiem reeboot, Blood & Smoke: The Strix Chronicle
Free Storyteller system rules update
New WoD core setting The God Machine Chronicle
Darker Days Radio, World of Darkness podcast.
Announcements
Randy is live streaming on Twitch as Dr. Randle.
Micheal talks about the Walking Dead video game at The Midnight Roost.
Paul Meets the Ghost of Xmas Past by Shade OfRoses, is now available at Amazon, Smashwords, and Kobo.
Get Underground, a modern retelling of the Hades and Persephone myth, at Amazon, Smashwords, Barnes & Noble, Apple, Kobo, and wherever ebooks are sold.
Both stories and more are a part of A Mid-World Christmas Collection, available at Amazon, Smashwords, Barnes & Noble, Kobo, and soon to be in print.
Check out more great books by Mid-World Arts at our website and on tumblr and facebook.
GOAD has a tumblr blog geeksoutafterdark.tumblr.com
Connect with Doc Randle on Twitter, tumblr, and Facebook and at midnightroost.com
Connect with Shade OfRoses at shadeofroses.tumblr.com and moroluvsgeeks.tumblr.com
Connect with James at, jameslwilber.com, Facebook, Twitter, and tumblr. His blogs about magick are scrollofthoth.com and scrollofthoth.tumblr.com.
Connect with Michael at Twitch or on Twitter.
If you enjoyed this podcast, consider donating a buck-a-show through our Paypal button, or do your shopping through our Amazon search window.
Come hang with us on plug.dj
Our new music is graciously provided by Shoeboxx Recordings. Check out their music on Soundcloud and like them on Facebook. The intro is a selection from Boof (Roboclip Remix) by Real Cosby.