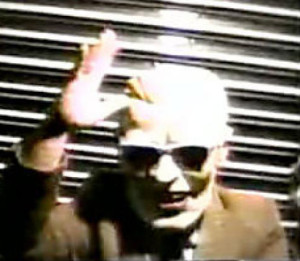 This week we examine lesser-loved geek shows. Shows that are now over and don't get massive fandom love.
Our new music is graciously provided by Shoeboxx Recordings. Check out their music on Soundcloud and like them on Facebook. The intro is a selection from Boof (Roboclip Remix) by Real Cosby.

Stuff we talked about:
Babylon 5 – You can watch episodes of Babylon 5 on WB.com. The name of the actor who played Dr. Franklin was the great Richard Biggs.
Farscape – Watch Farscape on Netflix. Check out the Fascape comic by Boom!
Deep Space Nine – Netflix
Old Dr. Who – Netflix (That quote is from The Fugitive, 1993 film). See also, Dave Allen At Large.
Max Headroom – Only available on DVD. Also, read about the Max Headroom Broadcast Signal Intrusion.
Angel – Netflix. Read Mark Lutz's tribute to Andy Hallett
Eureka – Netflix
Alien Nation – Only available on DVD
Stargate Universe – Available via Amazon Prime instant video
Beauty and the Beast – Netflix
Honorable mention – Dollhouse
Announcements
James has joined the Magic Appreciation Tour, a website that helps you find books about magic. My Babylon will be on a virtual book tour starting July 23rd to coincide with the release of the Complete edition.
Get my short story, Of Little Faith, free on Kobo or by signing up for my mailing list on Scroll of Thoth.com
Fellow Magic Appreciation author, Anthony DeRouen will be joining us August 27th to talk about his new book, Precipice.
We want to review your indie novel. Please email us at geeks (a) geekoutafterdark.com and let us know about your book.
Mid-World Arts now has a tumblr and facebook page.
GOAD has a tumblr blog geeksoutafterdark.tumblr.com
Connect with Shade OfRoses at shadeofroses.tumblr.com
Connect with James at, jameslwilber.com, Facebook, Twitter, and tumblr. His blogs about magick are scrollofthoth.com and scrollofthoth.tumblr.com.
If you enjoyed this podcast, consider donating a buck-a-show through our Paypal button, or do your shopping through our Amazon search window.
The end music is Lesser Flamingos by Real Cosby.