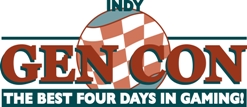 GenCon Cutting Events From the Onsite Program.

It has been reported by Derek Guder the GenCon Event Program Manager that thousands of events will be cut from the onsite program due to space constraints. In related news, LaViz has reported there will be no GenCon app this year.
GOAD to the rescue!
Check out this awesome fan created wb based app – http://gencon.bloodbowldigital.com/
More breaking news as we get it.