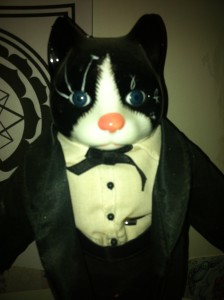 James, Shade, Randy, and Michael talk about what they're looking forward to in 2014.
People and things mentioned in the show
Game of Thrones Season 4 trailer
GenCon event submission (for those running events) is now open. Badge pre-registration starts January 26th.
Metal Gear Rising is now on Steam, BioShock Infinite is now free on Playstation Plus.
Steam unveiled a future console at CES
JoJo's Bizarre Adventure All Star Battle
Super Smash Brothers WiiU and 3DS
The Strange by Bruce Cordell & Monte Cook
Yoshi's New Island and Yoshi's Epic Yarn
Jim Butcher's Skin Game, a Harry Dresden novel
Jupiter Ascending by the Wachowskis
Mary Gentry: A Shiver of Light by Laurell K. Hamilton
Persona 4: The Ultimax Ultra Suplex Hold
Hero Forge Custom 3d Printed Minis
Godzilla and Teenage Mutant Ninja Turtles reboots
Onyx Path – Demon: The Descent, Mage 20
Transistor video game by the creators of Bastion
Pathfinder – Advanced Class Guide
Shim Megami Tensi X Tensi Fire Emblem
More Almost Human and Agents of S.H.I.E.L.D.
Announcements
Check out randy and Mike's video game blog The Midnight Roost.
Paul Meets the Ghost of Xmas Past by Shade OfRoses, is now available at Amazon, Smashwords, and Kobo.
Check out Michael's new food blog geekseatingout.tumblr.com
Get Underground, a modern retelling of the Hades and Persephone myth, at Amazon, Smashwords, Barnes & Noble, Apple, Kobo, and wherever ebooks are sold.
Become a beta reader for Chasing the Wyrm by emailing geeks@geeksoutafterdark.com.
Both stories and more are a part of A Mid-World Christmas Collection, available at Amazon, Smashwords, Barnes & Noble, Kobo, and soon to be in print.
Check out more great books by Mid-World Arts at our website and on tumblr and facebook.
GOAD has a tumblr blog geeksoutafterdark.tumblr.com
Connect with Doc Randle on Twitter, tumblr, and Facebook and at midnightroost.com
Connect with Shade OfRoses at shadeofroses.tumblr.com and moroluvsgeeks.tumblr.com
Connect with James at, jameslwilber.com, Facebook, Twitter, and tumblr. His blogs about magick are scrollofthoth.com and scrollofthoth.tumblr.com.
Connect with Michael at Twitch or on Twitter.
If you enjoyed this podcast, consider donating a buck-a-show through our Paypal button, or do your shopping through our Amazon search window.
Come hang with us on plug.dj
Our new music is graciously provided by Shoeboxx Recordings. Check out their music on Soundcloud and like them on Facebook. The intro is a selection from Boof (Roboclip Remix) by Real Cosby.