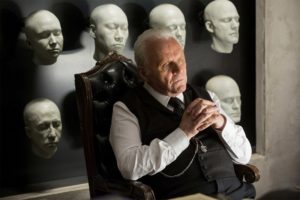 The Geeks discuss the HBO series, Westworld.

People and things mentioned in the show
GenCon releases map and list of dealers for 2017
Event tickets for GenCon are now on sale
The Dark Tower trailer is here
Nintendo announces DLC for The Legend of Zelda: Breath of the Wild
Shout out to Aeon Byte Gnostic Radio. Check out their podcast for some enlightening conversation on Gnosticism.
Announcements
Check out Randy and Mike's video game blog The Midnight Roost.
Check out books by Mid-World Arts at our website and on tumblr and facebook.
Like the Geeks Out After Dark on Facebook.
Connect with Doc Randle on Facebook and at midnightroost.com.
Connect with Shade OfRoses on Facebook.
Connect with James on Facebook. His blogs about magick are scrollofthoth.com and scrollofthoth.tumblr.com.
Connect with Michael at Twitch or on Twitter.
If you enjoyed this podcast, consider donating a buck-a-show through our Paypal button.
Our new music is graciously provided by Shoeboxx Recordings. Check out their music on Soundcloud and like them on Facebook. The intro is a selection from Boof (Roboclip Remix) by Real Cosby.