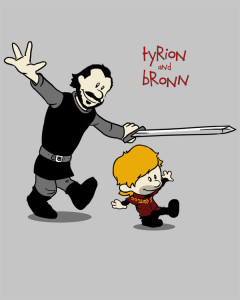 Week two of our discussions about the two biggest shows in geekdom – Doctor Who and Game of Thrones.
We cover Game of Thrones, Season 3, Episode 7: The Bear and the Maiden Fair, and Doctor Who, Season 7, Episode 12: Nightmare in Silver.
You can listen using the player below, subscribe to our RSS feed in your favorite pod-catcher, or find us on iTunes.

Announcements
FREE – Tuesday, May 14th
A serial novel about the paranormal and dark desires. The story of a cursed young man who has an intimate view of the end of the world as we know it. My Babylon weaves elements of urban fantasy, erotic horror, and real-world occult practices, to form a unique personal tale that thrills, terrifies, and even enlightens.
Available now in the Amazon Kindle store.
Now available in the Kindle store.
GOAD has a new tumblr blog geeksoutafterdark.tumblr.com
Connect with Shade OfRoses at shadeofroses.tumblr.com
Connect with James at, jameslwilber.com, Facebook, Twitter, and tumblr. His blogs about magick are scrollofthoth.com and scrollofthoth.tumblr.com.