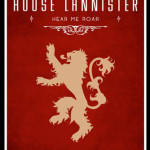 Week two of our discussions about the two biggest shows in geekdom – Doctor Who and Game of Thrones.
We cover Game of Thrones, Season 3, Episode 6: The Climb, and Doctor Who, Season 7, Episode 11: The Crimson Horror.
You can listen using the player below, subscribe to our RSS feed in your favorite pod-catcher, or find us on iTunes.
Announcements
My science fiction-cyberpunk-romance short story: Matchmaker, has made #1 on Amazon's free science fiction short stories bestsellers. It's now only 99 cents.
A serial novel about the paranormal and dark desires. The story of a cursed young man who has an intimate view of the end of the world as we know it. My Babylon weaves elements of urban fantasy, erotic horror, and real-world occult practices, to form a unique personal tale that thrills, terrifies, and even enlightens.
Available now in the Amazon Kindle store.
GOAD has a new tumblr blog geeksoutafterdark.tumblr.com
Connect with Shade OfRoses at shadeofroses.tumblr.com
Connect with James at, jameslwilber.com, Facebook, Twitter, and tumblr. His blogs about magick are scrollofthoth.com and scrollofthoth.tumblr.com.
Also being released today, another of our longer podcasts. Joining us will be fellow Mid-World Arts writers Stephan Michael Loy, and Dick Thomas, to talk about apocalyptic fiction.