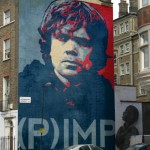 In this episode we start our weekly discussions about the two biggest shows in geekdom – Doctor Who and Game of Thrones.
We cover Doctor Who, Season 7, Episode 9, and Game of Thrones, Season 3, Episode 4.
Honorable mention to the show Vikings.
You can listen using the player below, subscribe to our RSS feed in your favorite pod-catcher, or find us on iTunes.
Announcements
Geeks Out After Dark now has a phone number to call and leave messages and questions for the show. 317-296-3247
Matchmaker: A Short Story, by James is now available in the Amazon Kindle store. His serial novel about the occult and dark desires, My Babylon, is coming April 30th.
There will be a My Babylon virtual release party on turntable.fm, April 30th 8 PM – 10 PM US Eastern Standard Time.
GOAD has a new tumblr blog geeksoutafterdark.tumblr.com
Connect with Shade OfRoses at shadeofroses.tumblr.com
Connect with James at, jameslwilber.com, Facebook, Twitter, and tumblr. His blogs about magick are scrollofthoth.com and scrollofthoth.tumblr.com